A close contest at the Hilton-Baird Golf & Shooting Day
28/06/2018 / Comments 0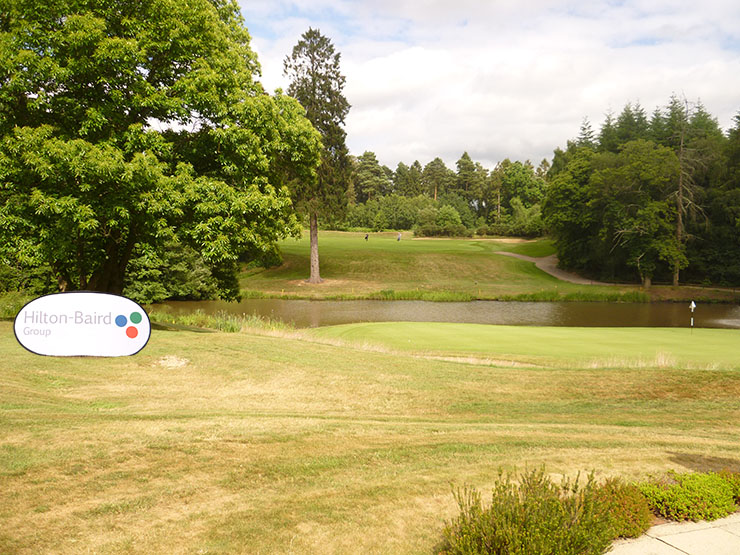 As the sun shone, the industry's finest golfers and shooters battled it out at the Hilton-Baird Group's eighth annual Golf & Shooting Day, held on 19th June at Remedy Oak Golf Club in Dorset.
In a very close run contest, Sam Woodward (Ernst Young) secured a narrow victory with an impressive score of 39 points. Andy John (Leonard Curtis) was hot on his heels with 38 points for second place, and Graham Plater (Investec) finished 3rd with 37 points.
Despite scorching conditions, the four-ball team of Rob Keyes (KRE Corporate Recovery LLP), Graham Plater (Investec), Steve Godwin (Portland Business Support) and Prav Reddy (Charles Russell Speechlys) secured a mighty 88 points to scoop the team win on the day.
The nearest the pin award, sponsored by Pitch! Marketing, was claimed by Martin Bennison (Ultimate Finance), while Neil Dawson (Aldermore Asset Finance) pulled out an impressive drive on the 10th to secure the longest drive prize, which was sponsored by Loxbear Advisory.
The shooters were also on excellent form, and it was a particularly good day for Quantama in the shooting competition with Andrew Watling retaining his winning title from last year and Maxine Reid winning the ladies prize.
Many thanks to all who made the journey down to Dorset to join us for an enjoyable day and huge congratulations to all the winners on the day!
Here are a few photos from the day and the golf teams: