Hilton-Baird Group reaches 20 year milestone
31/08/2017 / Comments 0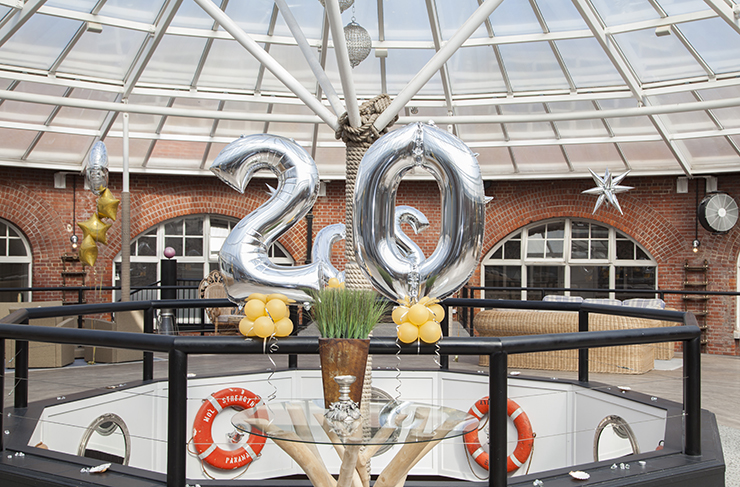 The Hilton-Baird Group is this month celebrating its 20th anniversary as a business.
Alex Hilton-Baird founded commercial finance brokerage Hilton-Baird Financial Solutions in August 1997 while studying for a Masters degree, and has since seen the Hilton-Baird brand grow into a group of five companies that directly employees more than 50 people across the UK and Poland.
Now additionally comprising a commercial debt collection agency, risk management specialist, lead generation agency and, most recently, an advisory firm, the Group offers a wide portfolio of complementary services to SMEs and the UK and European asset based finance and insolvency markets.
Alex Hilton-Baird, CEO of the Hilton-Baird Group, commented:
"It gives me immense pride and satisfaction to say that the company is now 20 years old. It has come a long way since I started out by cold calling businesses from my student flat in north London to see if I could add any value to their search for funding.
"With over 50 full-time employees we are able to deliver market leading solutions to the banking and insolvency firms we work with on a daily basis, helping our clients to generate new business and manage their risk successfully.
"It's been a challenging but rewarding journey so far – one that we couldn't have managed without the support of our clients and industry colleagues – and we look forward to continuing those relationships over the next 20 years."
– Ends –
For further enquiries, please contact Jamie Weeden at the Hilton-Baird Group on 023 8070 6637 or by emailing jamie.weeden@hiltonbaird.co.uk.
Note to editors:
The Hilton-Baird Group provides working capital and risk solutions to businesses and lenders from across the UK and Europe. It comprises a commercial finance brokerage, debt collection agency and risk management agency, and has helped thousands of businesses to improve their cash flow and achieve their objectives. Find out more about Hilton-Baird at www.hiltonbaird.co.uk.
For more information about the Hilton-Baird Group, contact Alex Hilton-Baird on 07958 745088 or email alex@hiltonbaird.co.uk.